ministry
I am a lover of ministry.
"How beautiful on the mountains are the feet of those who preach the good news" 
and how courageous are the hands that reach out to this broken and biting world.
You have heard the call and you have bravely answered.
You have said YES to God.
 You have shared your heart, your life, your time, your family, your wisdom.
You have sometimes, humbled and wounded, even shared your failures. 
You have dug His wells and raised His children and told His truth.
You have told your story, sung your song, preached your sermon, shown your strength.
You have given of yourself that part that God has healed and made whole again, and in doing so, helped make us whole again.
I praise God for those who praise God.
 And I praise Him all the more for those who preach, teach, and serve him daily.
You are Giving proof that there is goodness in and hope for this world yet.
I am a lover of ministry.
you have ministered to me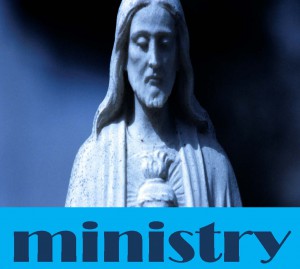 I have been listening to Charles Stanley at In Touch Ministries for years.  I first heard him on the radio years ago and then began to watch him on TV.  I eventually signed up for his devotional magazine and now get online almost daily to hear his latest sermon and/or read the daily devotional.  What I love most about Charles Stanley and this ministry is that he tells the truth.  He isn't a fluffy, feel good kind of preacher.  He is a scripture reading, truth telling man of God.  He practices what he preaches and his wisdom astounds me.  When I need truth spoken into my life and need to know what the word of God says about a particular topic, I know I can depend on Dr. Stanley to show me the way.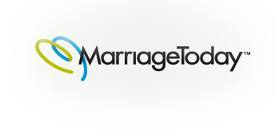 Marriage Today is strengthening my marriage.  My husband and I always promised each other that we would be proactive about keeping our healthy and safe.  But with both of us growing up in divorce-riddled homes, we knew the odds were stacked against us.  We fared pretty well for several years and then hit a tough spot.  We had both drawn the battle lines and were stubbornly refusing to budge.  I stumbled across this ministry on TV one day after watching another ministry broadcast I enjoy.  When I heard the story of what Jimmy and Karen (leaders of the ministry) had been through and survived, I immediately ordered a few of their CD's.  The Indestructible Marriage Series changed the way I looked at my marriage and my husband.  Since then, I continually use MT's resources when counseling people experiencing marital difficulties and to keep my own marriage in check.

I first met Pam and Steve through our pastor at church. They came and talked to us about La Senda, their children's home and school in Guatemala.  I was so impressed by their dedication to providing a home for abused, abandoned, and orphaned children as well as educating the poor children of their community.  But it wasn't until my husband visited them in Guatemala on a mission trip with our church that we really understood the impact of their ministry.  Kenny got to meet the kids the home and school had saved and were equipping and he was so touched that he came home obsessed with finding every opportunity to help them. I have never been able to visit the home myself, but we try to stay updated on everything that is going on there and contribute any way we can to their needs.  Pam and Steve are some of the hardest working, selfless people we have ever known.  And I can only aspire to touch a fraction of the lives they have changed in their work. Well done, good and faithful servants.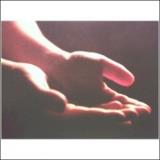 The Helping Hand Crisis Ministry of Spicewood provides humanitarian services to those in need that live near Spicewood, Texas. The services provided are directed at families and individuals in this area who are experiencing a difficult period in their lives. The goal of the ministry is to help these people through their crisis and to become self sufficient. Services include: spiritual based counseling, basic food items, home repairs, transportation, medical expenses, housing assistance and utility assistance. The founders of this ministry, Robert and Larue Woods are possibly some of the best human beings that have every walked this planet.  I love them dearly and so applaud all the people they (along with countless other volunteers and contributors) have been able to help.  From feeding the hungry to rebuilding homes after the devastating fires in the area, Helping Hands Crisis Ministry is the hand of God in my community.
inspire
share who has ministered to you and how they have changed your life.